Friends in Beijing know that to buy a luxury car to Nantong Express Xingrun, BMW, Mercedes-Benz, Jaguar, Land Rover, Aston Martin and other luxury brands everything, eliminating the need to run a lot of errands.
Today, commercial vehicle users are also blessed. Also in Nancheng, Wulianhuan Commercial Vehicle City invested by Wulianhuan Commercial Vehicle Culture Co., Ltd. has begun to take shape, and the election of cars no longer has to be carried out.
Five companies want to build a commercial vehicle city
Create a commercial vehicle "supermarket"
Recently, the reporter once again visited Wulianhuan commercial vehicle city, compared to the last visit, where the number of commercial vehicle brands further increased.
According to Guo Xiaodong, head of infrastructure and investment promotion for commercial vehicles in Wulianlianhua, at present, commercial vehicle brands such as Dongfeng, Futian, FAW, CNHTC, and JAC have been brought together in the commercial vehicle city; joint venture brands have also introduced Isuzu and Sichuan Modern; Imported brands are negotiating with Volvo and it is expected that there will be more than 20 brands in total.
The reporter learned that the five-ring commercial vehicle city covers an area of ​​more than 160 acres and the overall construction plan is completed in three phases. The construction of the first phase of the Dongfeng and Fukuda 4S stores started in 2014 and has been successfully completed and put into operation. In 2015, the construction of the second phase of the six image halls has also been completed; today, the third phase of the project is related to construction and Investment promotion work is being carried out in an orderly manner. More than 10 domestic commercial vehicle brands have entered the market one after another. It is expected that after the completion of all projects in 2017, Wulianhuan Commercial Vehicle City will become a full-scale commercial vehicle sales market from light to heavy trucks to passenger cars.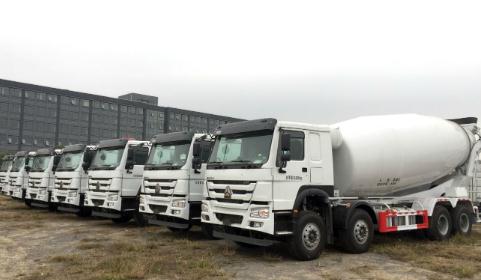 Heavy-duty trucks enters Wulianhuan commercial vehicle city
In recent years, the commercial vehicle market continues to decline, coupled with Beijing's local policy restrictions, and what is the intention of creating such a large-scale commercial vehicle market?
Guo Xiaodong explained that the company has been engaged in sales of commercial vehicles for many years. In actual operations, it has been found that most of the commercial vehicle market is relatively monolithic, resulting in severe user diversion and difficulty in forming enough attractiveness. If you can bring together many brands and different models, like the supermarket to allow users to get what they need, help the market gather popularity, and drive the overall sales of the brand.
"Users usually buy cars and shop around, but because the commercial vehicle market is relatively fragmented, users always complain about the inconvenience of cars." Guo Xiaodong said, "By understanding we found that foreign car sales are mostly in the form of 'supermarkets'. The attraction of different users has increased the attention of various brands to a certain extent. Therefore, we also hope to drive the overall popularity of the market through a centralized brand strategy. All brand dealers are also more appreciative of this."
Commercial vehicle city also covers light passenger cars
To provide comprehensive support
<br> <br> reporter learned that, in addition to commercial city to provide users with more convenience and choice, but also gives the user a variety of car buying experience.
According to Guo Xiaodong, at that time, commercial vehicle cities will occasionally hold test drive activities of various models and brands, allowing users to more intuitively feel the performance of vehicles; in addition, commercial vehicle city can also handle insurance, finance, licensing, rescue, and support for users. Waiting for a one-stop service can greatly facilitate the user's car purchase process.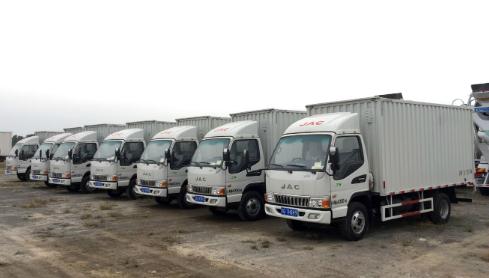 JAC light trucks are also sold
As for user-focused maintenance services, Guo Xiaodong frankly stated that due to the large number of vehicle brands, various service policies, and differences in parts and labor costs, it is difficult to achieve a uniform and centralized repair station. However, the company is also actively working hard, hoping to focus on the maintenance of all brand vehicles in the future, to provide users with convenient and efficient maintenance services.
Of course, the commercial vehicle city also provides corresponding support and supporting services for the settled dealers.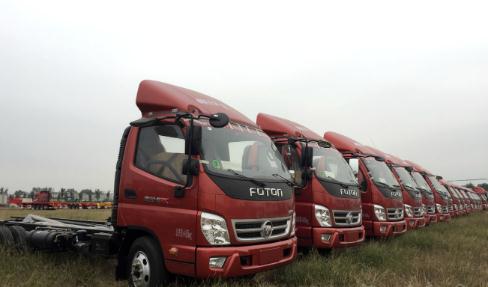 From truck to bus from light to heavy
"The company has a business room that can provide distributors with venues for the launch and promotion of new vehicles. At the same time, staff training, user communication, etc. can also be conducted in the business room." Guo Xiaodong said, "In addition, we will also use the 'large customers' in our hands. 'Resources, build communication bridges with distributors, and provide more and more convenient sales channels and information for entering merchants."
Non-metal laser cutting machines are laser cutting machines other than cutting metals, such as leather, cloth, crafts, acrylic, knife templates, marble, electronics, etc.
Precautions
1, the cutting seam is fine: the laser cutting slit is generally 0.10mm-0.20mm; for example: the domestic industry leading laser cutting machine slit is probably controlled within 0.15mm
2. The cutting surface is smooth: the laser-cut cutting surface has no burr method;
3, small thermal deformation: laser processing laser slits are thin, fast, energy concentrated, so the heat transferred to the material being cut is small, causing the deformation of the material is also very small;
4. Suitable for the processing of large-sized products: The mold manufacturing cost of large-sized products is very high, laser processing does not require any mold manufacturing, and laser processing completely avoids the collapse formed when the material is punched and sheared, which can greatly reduce the production cost of the enterprise. Improve the grade of the product;
5, very suitable for the development of new products, shorten the development cycle: once the product drawings are formed, laser processing can be done immediately, you can get the new product in the shortest time;
6. Material saving: The laser processing adopts computer programming, which can set the materials of different shapes to maximize the utilization of materials.

Non-metal Laser Cutting Machine
Laser Cnc Machine,Cnc Laser Cutting Machine,Laser Metal Cutting Machine,Non Metal Laser Cutting Machine
JINAN YIHAI CNC ROUTER MACHINERY CO.,LTD , https://www.yhcncrouter.com