From May 11 to 13, the theme was "New Energy: Opportunities and Challenges for Bus Development". The 2015 Beijing International Road Transport, Urban Bus and Parts Exhibition (hereinafter referred to as "Beijing Bus Show") was held at the Beijing National Convention Center.

The exhibition is a feast in the passenger car industry. Although we are used to calling it a "feast," it does not mean that we can only say "wine". The significance of the exhibition is to give companies a platform for mutual understanding. The wisdom of car companies.

One signal revealed at this year's show is that the tentative angle of pure electric passenger cars has been extended from the initial public transportation sector to long-distance and short-distance passenger transportation, tourism, organizations, leasing, and business reception. With the continuous enrichment and improvement of pure electric passenger car products, companies are changing from selling products to selling solutions.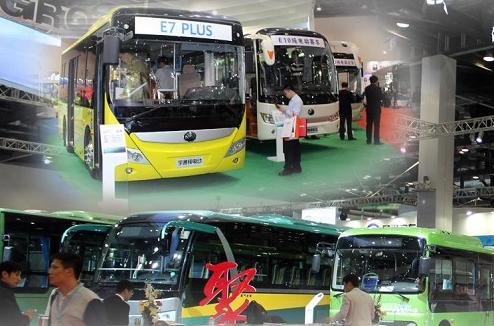 "Pure electric" tentacles reach the market segment

According to incomplete statistics on the scene, there are nearly 20 bus companies that come to the exhibition. The total sales of these companies account for more than 80% of the total number of cars in the industry, and more than 100 vehicles are displayed.
Yutong took four models to participate in the show, debuting the high-end commercial vehicles T7 and 7 meters and 10 meters pure electric buses, 10 meters of pure electric group buses; Haiger buses mainly exhibited medium-sized pure electric vehicles H7V bus version and intelligence The official car is aimed at urban micro-circulation, group commuting, and short-distance travel transportation; Dakin Long exhibitors include an autonomous ISG plug-in hybrid bus, a pure electric highway passenger car, and two pure electric light passengers. Golden Passenger Cars specifically released the new energy vehicle brand "Ju" for new energy buses; Futian Ouhui Buses released a high-end intercity bus "e-off"; Ankai released A Series of new products A6 and A8; In the form of energy, there are fuel and pure electric versions.
The pure electric buses on display at this exhibition are not triumphant. Not only do they coincide with the theme of "New Energy: Opportunities and Challenges for the Development of Passenger Cars", but also reflect the current development direction of the passenger car industry – energy saving and new energy. .
At the beginning of promotion, energy-saving and new energy buses were mainly promoted in the public transportation field. Today, the technology route is tilted toward the pure electric field, and the promotion direction is also expanding from the initial bus market to multiple market segments such as passenger transport, tourism, groups, and business reception.
For different market segments, bus companies have been able to come up with products. The first thing that can be confirmed is that pure electric buses have already achieved initial results in such market sectors as public transportation, group leasing, and business reception. However, it remains to be seen how the road passenger transport and tourism market will accept pure electric vehicles.
Product promotion behavior is more mature

An overseas sales department official of a bus company told reporters that when European bus companies faced users, there was hardly any simple car sales but a "basket" sale. The customer procurement plan includes not only the vehicle itself but also the operation plan and after-sales service. In other words, passenger cars have shifted from "selling products" to "selling programs" in the European market. - This mature promotion is gradually being formed in the Chinese bus industry.
Following Yutong's introduction of the "Built-in solution for pure electric buses" and "after the overall solution for pure electric buses", Higer Bus once again emphasized the "green steward" new energy bus solution for worry-free solutions. The new energy all-round solution was launched and Zhongtong Bus launched a new model of "5+3" pure electric bus operation.
From the promotion of pure electric passenger car products to the development of pure electric passenger car solutions, this change has quietly taken place within the industry. With the promotion of pure electric buses in different subdivided areas, how to select bus products and charging modes, how to protect after-sales services, and how to raise funds for purchase will follow.
The development of pure electric buses cannot rely on state financial subsidies for a long period of time. The solutions offered by various companies can promote purely electric buses to achieve market-oriented operations as soon as possible.
Microcirculation bus "flower everywhere"

At this year's Bus Show, micro-circulation buses are blooming everywhere, and this exhibition has also become the largest year for "mini" passenger cars. From Hagrid's pure electric passenger car H7V, to Yaxing JS6680GHBEV mini pure electric bus, and to the BJ6650 of Ouhui Bus, these minibuses located in the community passenger transport have been onlookers and have become another highlight of this year's show.
The staff of the Ouhui Bus pointed to the micro-circulation bus on the booth and said that the car was built specifically for connecting transport. It is mainly used for narrow streets between urban districts or communities. Since its first release last year, it has been Successful implementation of operations in many communities in Beijing "no pollution, no noise, plus national subsidies, the bus group's car cost is even lower than the same length of diesel vehicles." He said.
At the booth of Yaxing Bus, the staff explained that the JS6680GHBEV mini pure electric bus has obvious energy-saving effect. Under full load and air conditioning conditions, the driving range can reach 130 kilometers, and the power consumption per kilometer is only 0.4 kW. h, 50% energy savings over conventional diesel buses of the same type.
At the booths of Shaolin Coaches and Huanghai Passenger Cars, reporters also saw the appearance of "mini" models. Huanghai Bus staff stated that as early as a few years ago, Huanghai Bus had started to develop a community that was close to the needs of residents. Bus, and said that this type of vehicle is the main transportation for future community bus and short-distance transportation.
Professional visitors are prepared

In the process of participating in the exhibition, the reporter interviewed several spectators at random on the spot. Both car users, general audiences and supporting manufacturers expressed their preference for new energy buses.
At the exhibition booth of Futian Ouhui, the reporter saw staff members wearing uniforms from the Beijing Bus Group. He told reporters that as early as 2008, Beijing Public Transport Group began mass-purchasing pure electric buses and put them into the city. Bus line operations. The problem of exhaust emissions has been effectively solved and it has contributed to the fight against smog.
At the Grand Dragon booth, Liu Ye from Jiangxi Tourism Company told reporters that as a tourism company, he planned to purchase a portion of pure electric buses for consideration of operating costs. The visit was to understand the development status of new energy buses and Prepare for a car. "
A person in charge of an electronic company at Beijing Aerospace City stated that due to the relatively remote location of the company, subways and buses are not able to radiate. In order to facilitate employees to commute, the company arranged a group commuter shuttle bus at major subways, "because the lines are relatively fixed. The distance is also relatively short, so new energy buses have become the first choice for procurement. He said, "Pure electric and hybrid buses have become the focus of car users. Not only our company, but also many companies in the park are preparing to exchange commuter shuttles. Become a new type of energy bus with low consumption and emission reduction. "
In this exhibition, the reporter also contacted many foreign audiences. From the conversation, we learned that there are many Chinese-made passenger cars in their country. This visit to China is dedicated to understanding the development of Chinese passenger car technology and preparing for the development of bus-related business activities in the future.
SINOMICC Wheel Loaders are mainly used for shoveling, loading, unloading, transporting soil and a kind of bulk material of stone, and can also carry out light shovel excavation for rocks and hard soil. If different working devices are replaced, the work of bulldozing, lifting, loading and unloading other materials can be completed. In highway construction, it is mainly used for filling and digging of subgrade works, aggregate and loading of asphalt and cement concrete yard.Because it has the advantages of quick operation, good mobility and easy operation, it develops rapidly and becomes the main machine in the construction of earth and stone.
Popular models
Loader ZL50GN, Loader 966, Loader 968, Loader 950, Loader 655D, Loader 836, Backhoe Loader WZ30-25, Backhoe loader SAM388
Backhoe Loader
Mini Backhoe Loader,Backhoe Loader,Backhoe Wheel Loader,Small Backhoe Loader
SINOMICC INTERNATIONAL , https://www.rockstartyre.com