IoT technology will make a lot of dream come true, smart city is one of the most likely to be the first to enter reality. Imagine, in the near future, an abundance of transportation in your city that is comfortable and environmentally friendly; the city has more parks and open spaces with excellent air quality. In your city, life is pleasant, healthy and sustainable. Your city is a smart city.
Recently, the "2016 International Open Objects Technology and Standards Summit and W3C World Wide Web of Things Task Force Meeting" held in Beijing, Ministry of Science and Industry and Ministry of Industry and said they will actively promote the development of the Internet of things, while the Internet of Things and Smart City is expected to focus on this year Start the implementation.
Lu Xi, deputy director of the Department of Science and Technology of the Ministry of Industry and Information Technology, said the Ministry of Industry and Information Technology will take the government as the guide and the enterprise as the main body to concentrate on building an ecological system that integrates innovation with new formats such as cloud computing and big data to support various Internet of Things Industrial Technology Alliances The effective integration of upstream and downstream industry chain collaborative innovation.
Information technology is maturing
Smart cities, like smart homes, are based on the Internet of Things. In a smart home, everything is connected to the Internet of Things, which enhances environmental efficiency by collecting, storing, and sharing user information. In smart cities, the IoT expands beyond the home and the entire city is fully equipped with automation, bringing together a host of municipal data that smart cities use to capitalize on these big data to improve their city's efficiency .
Therefore, when the emerging information technology of Internet of Things is becoming increasingly mature, technical problems in the construction of smart cities are effectively solved. Based on the booming business and application of IoT, it has gradually become the mainstream application of smart city, and IoT can optimize and upgrade industries, make the urban environment complete and intelligent, efficient and flexible city services, precise and efficient urban governance, make the city more intelligent and make people live more Better, is to enhance the competitiveness of the city's key factors.
After 30 years of high-speed urbanization in our country, the urbanization rate has also risen from 21% in 1983 to 56.1% in 2015. However, at the same time of rapid urbanization, there are also many negative impacts on urbanization in our country. For example, traffic congestion in urban areas, lagging medical and health protection, large population movements and difficulties in urban management have all become obstacles to urban development. The construction of a smart city can be one of the ways to effectively solve the "urban disease," which is why the country vigorously promotes smart cities.
For example, the establishment of an intelligent transportation system can greatly alleviate the traffic jams; the promotion of a safe city system can reduce the crime rate to a certain extent and provide important clues for the after-detection. Wisdom medical treatment can improve the efficiency of hospital diagnosis and relieve the contradiction between doctors and patients; Food safety can ensure food safety from the perspective of traceability, and prevent the spread of such acts as adulteration and fraud.
Smart city is not smart
In 2010, the concept of smart city entered China. According to the Statistical Report on Development Trend and Investment Decision Support Report of China's Smart City Construction Industry from 2016 to 2021 published by Prospect Industry Research Institute, at present, there are more than 500 cities in China carrying out smart city pilot projects . But as a new industry, the industry believes that because of traffic congestion, air pollution, urban waterlogging and other issues are still serious, smart city is not smart, the reason is that:
The core technology IoT lacks national standards, especially in the key areas of UHF standards are still controlled by foreign organizations. If you copy the UHF field standards controlled by foreign organizations, the future will have to pay a large number of patent fees, greatly increasing the cost of our business.
Enterprise technology research and development is still relatively weak. Enterprises entering the field of Internet of Things are basically small and medium-sized enterprises with relatively weak financial strength, very limited funds for technology research and development, and technological innovation of enterprises are affected.
National information security problems are not guaranteed. The construction of a smart city covers all aspects of the city and is closely related to the national information security. At present, the construction of a smart city in China can not be achieved without the participation of foreign enterprises, and the information security is in jeopardy.
Aluminum Die Casting Other Automobile Accessories
We can provide a lot of aluminum auto parts,like engine parts,gear boxes.All of them passed ISO9001:2000 and TS 16949.
1) more than 20 years` manufacturing history;
2) From mold design, mold manufacturing,casting, to machining,we provide a total solution;
3) Auto Gear accessories super precision, competitive price and prompt delivery;
4) Excellent QC, QA systems guarantee superior quality;
5) Auto Gear accessories available for OEM and ODM services;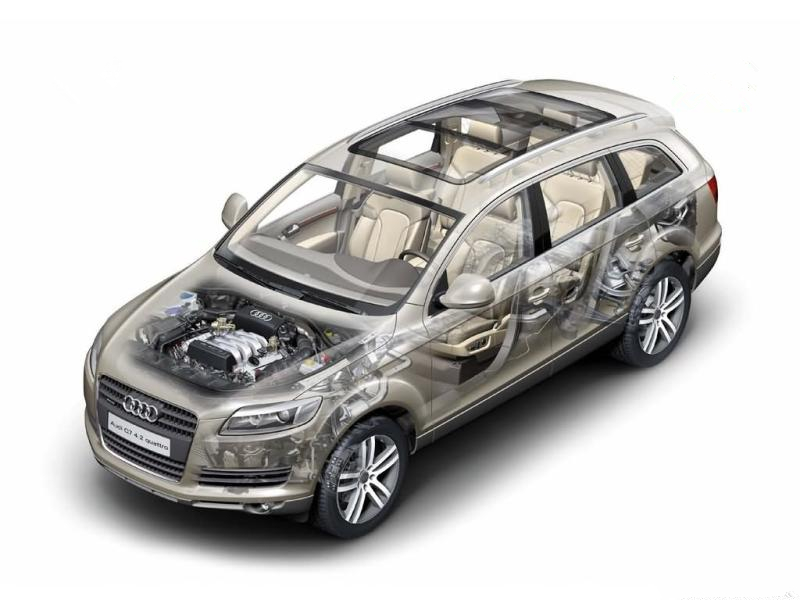 Our advantage :
1. Professional ability in Mould design and Die casting
2. Professional management in quality control
3. OEM/ODM are available
The services that we provide include mould design, mould fabrication, die-casting, secondary process, precision machining, different finish process and sub-assembly.
Other Automobile Accessories
Car Auto Parts,Die Casting Aluminum Housing,Aluminum Automobile Accessories,Automobile Accessories
Ningbo WEIBO Molding&Machine Co.,Ltd. , https://www.diecasting-manufacturers.com